It's time for M14 game day!   It's on this Saturday, August 10 with 2 events! This is a Standard tournament.  Swiss with a top 8 cut.  There will be prizes paid out to top 8.  First place will win M14 pack prize and an awesome playmat.
Everyone receives a full art promo Hive Stirrings: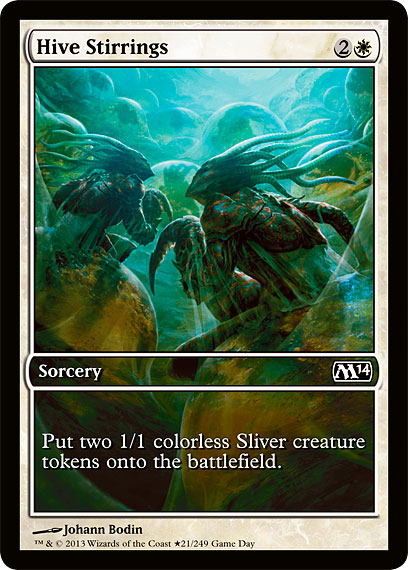 The Top 8 receive a Full Art Foil Promo Goblin Diplomats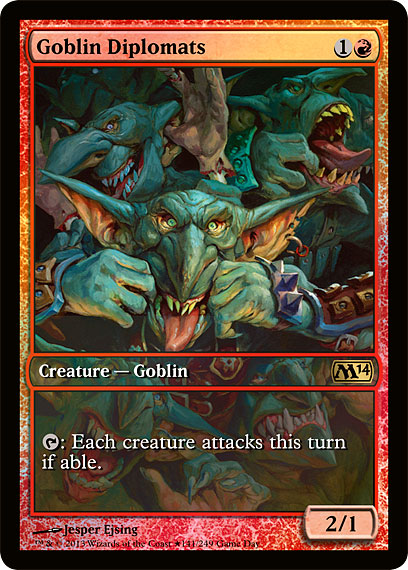 Registration closes at 11 am for the early event and 6pm for the evening event.  Call the store if you have any questions.